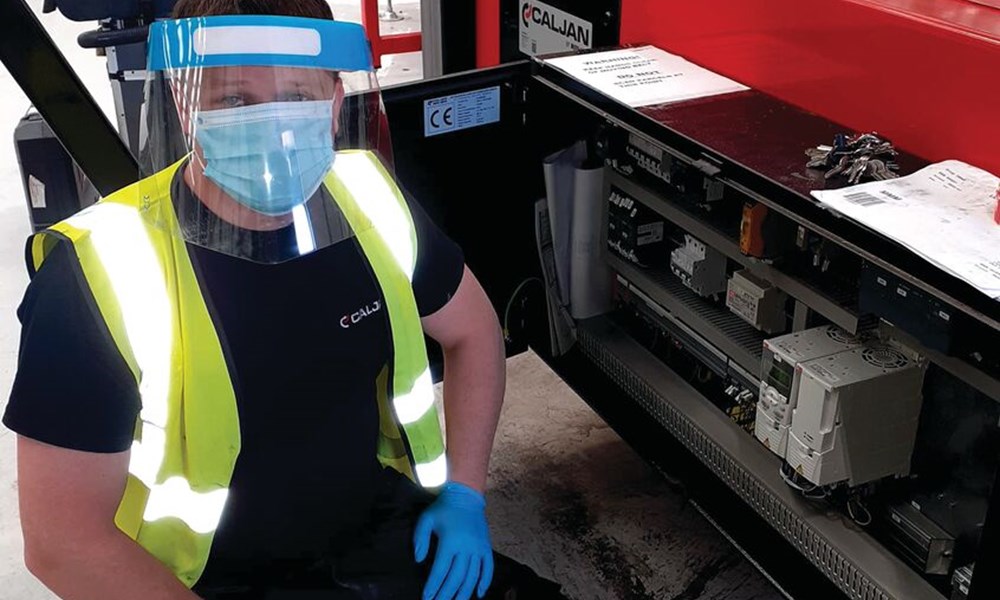 Uninterrupted service through trying times
Ecommerce surging under Covid-19 has kept Caljan service workers on the front line during global pandemic
With internet orders accumulating under the covid-19 health crisis, Caljan service technicians have maintained a busy work schedule to keep conveyors running throughout challenging times.
While the covid-19 health crisis has taken its toll on the high streets, it has left ecommerce thriving. Though online retail was preparing to break sales records in 2020, the reality has exceeded expectations. Caution has led an unprecedented amount of people to buy necessities online, even the older generation, who has not previously been eager to embrace digital shopping.
This has led to an unprecedented demand in both sales of new Caljan equipment and service support for existing hardware. Many in Caljan's customer base provide logistics support, ensuring critical supplies are distributed and transported. Duncan Grocott, Director of Service, at Caljan UK commented.
"Whilst working through some very difficult and challenging times, our service team has been agile in adapting to, and embracing safer working practices. They have responded rapidly, providing service support and maintenance to our customers. For many, we have played a vital part in keeping equipment well maintained and running whether through regular planned maintenance or through our national 24/7 emergency service support service."
This effort has not gone unnoticed. Valued customer, Hermes, went as far as calling Caljan 'the NHS for booms and conveyors', an amazing accolade to all UK service engineers, who have been working hard under these exceptional circumstances.
There is always help to the ones who need it at Caljan. Whether you need service on the spot, or you want maintenance on contract, we make sure your assets perform smoothly at all times.
Would your company benefit from a complete service agreement?
Please contact our service department for more information.
Join our LinkedIn community and get regular insights and news directly in your LinkedIn feed.