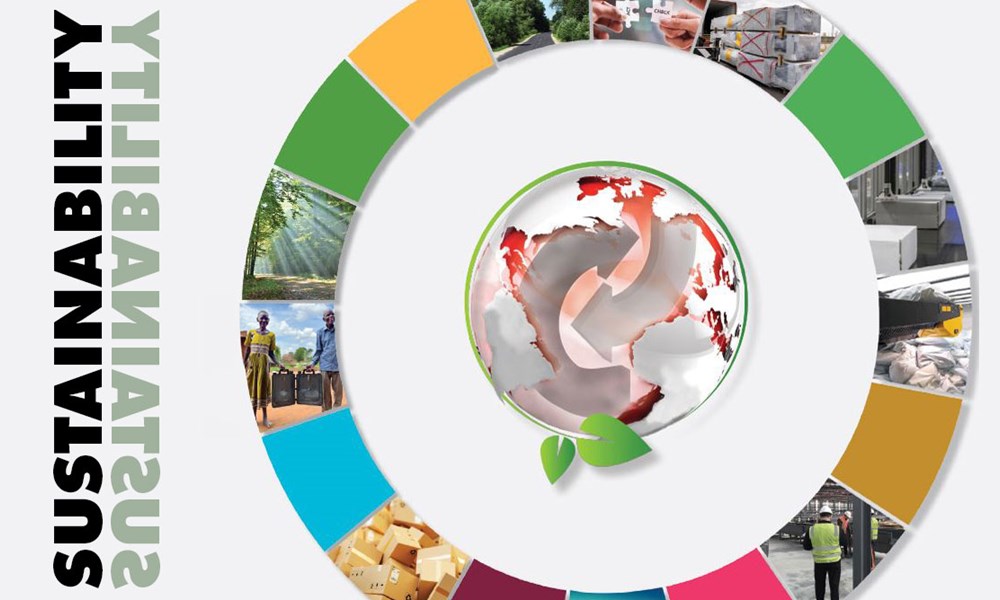 First Caljan sustainability report
Caljan has published its first sustainability report covering activities and results achieved during 2021. 
The increase in e-commerce has been positive for Caljan, providing the company with the opportunity to expand the business. Growth brings heightened respect of the need for greater focus on sustainability.
An inaugural stakeholder and materiality analysis, conducted in 2021, helped Caljan identify and assess which sustainability-related topics were most relevant for both their stakeholders and themselves. Subsequently, the company has prioritized, selecting environmental, social and governance (ESG) topics with the largest improvement factor, based on the Global Reporting Initiative standards.
Alex Christensen, Caljan Group QHSE Manager, is proud of the progress the company and its employees have made:
"Our sustainability journey has really picked up speed in 2021. We developed a comprehensive Code of Conduct, executed a number of safety campaigns, launched our whistle-blower system and were awarded the Ecovadis bronze medal. On top of that, our production sites in Denmark and Latvia were ISO 9001:2015 certified."
The first Caljan sustainability report documents the many initiatives the company has launched or already implemented. Alex Christensen continues: 
"Sustainability has become a crucial element of the Caljan DNA. Our inaugural report follows progress as we strive to reach our realistic and ambitious sustainability goals. We continue using and improving our methods, such as our management system, our principles, and the focus points of our ESG wheel. We understand where we are, have decided where to go, and know how to get there."
As part of the Latour Group, Caljan is privileged to be able to draw on the experiences of sister companies, exchanging data and ideas in a completely confidential environment. In addition to giving insight, networking has helped Caljan trim many processes, so the company can push the bar higher, faster. Instead of working reactively, in many areas Caljan can be proactive, guiding partners and surpassing expectations.
Visit Sustainability at Caljan to read more about the company's chosen SDGs, their ESG wheel and sustainable KPIs.
Do you want to read the report?
Contact your Caljan representative and they will provide you with a copy.