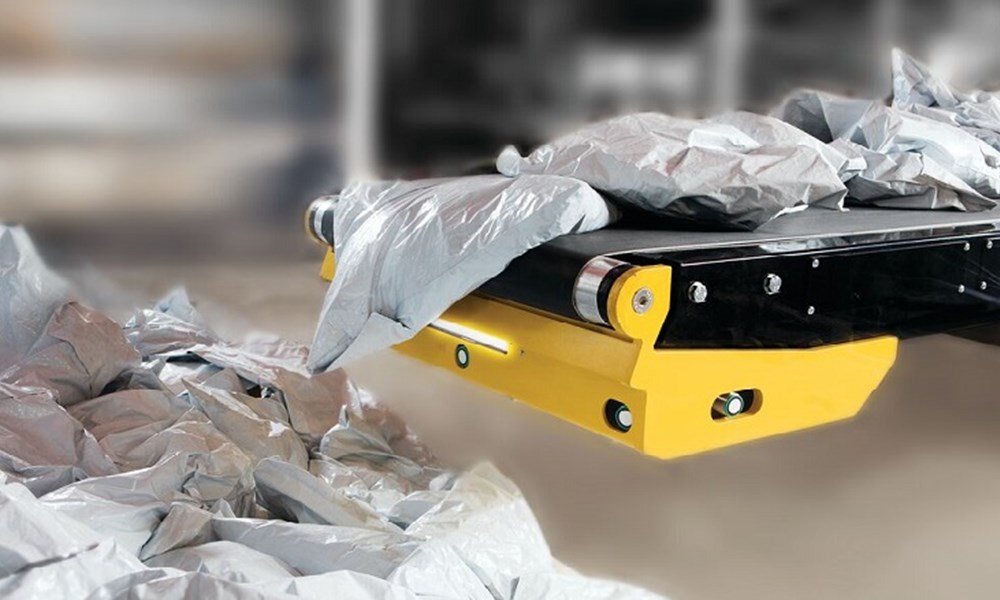 Fill trailers faster — fill them automatically
Filling trailers/trucks/containers with parcels, polybags and packages has never been easier. AutoLoader, the newest addition the Performer Telescopic Conveyor family, handles this process automatically. With NO manpower at all, you are able to efficiently load loose-cargo at a time that suits you. Meet customer demands for short delivery times without overloading your team.
Fast, automatic loading for same day delivery
Online shoppers today demand fast, flexible delivery options. Although 88% of customers worldwide are willing to pay more for same or faster delivery, meeting extremely short deadlines can be a challenge. Disappointing customers can become a deal breaker. Particularly when a quick search reveals an abundance of alternatives.
To ease the challenges of the growing eCommerce sector, Caljan has created a way to increase throughput of loose cargo by automating the loading process. The AutoLoader loads parcels and polybags around the clock into any truck or trailer, removing the bottlenecks to ensure all cargo leaves the warehouse on time.
Meticulous distribution without compromising cargo
The AutoLoader fills the trailer by moving from side to side, releasing the cargo to close all vacant gaps in the vehicle. With a wedge-shaped base, it gently pushes packages aside to utilize the entire space for a fill factor of 80%.
Items mix smoothly as they fill the space, making it easy to handle all types of cargo in one load. Requiring minimal supervision throughout this process, the AutoLoader cuts the cost of each package handled. This even includes slippery polybags, which, although budget-friendly, can be a real headache through the course of loading.
During operation, the Autoloader detects obstacles and avoids collisions to keep the cargo safe.
Sensors adjust to suit the height of the parcel, preventing package jams during the loading process. For this reason, there is also no restriction to parcel size, explains Product Manager Jens Erik Langdahl
Additionally, to protect the cargo the AutoLoader has a release height of 20 cm or less. This means items are placed rather than dropped to prevent package damage as they travel to their waiting customers.
No human involvement means no Injury to workforce
Rushing to meet strict deadlines can cause people to cut corners where they otherwise would not. Automating the loading process therefore significantly reduces risk of injury to all workers involved. The AutoLoader takes care of all the hard physical labor, allowing operators to work where they add most value.
Additional safety features can be fitted to the AutoLoader upon request. It comes with an optional audio or visual signal to indicate when the conveyor is in operation. The conveyor can also be supplied with a light barrier that stops all movement if you come to close to the working conveyor.
Join our LinkedIn community and get regular insights and news directly in your LinkedIn feed.