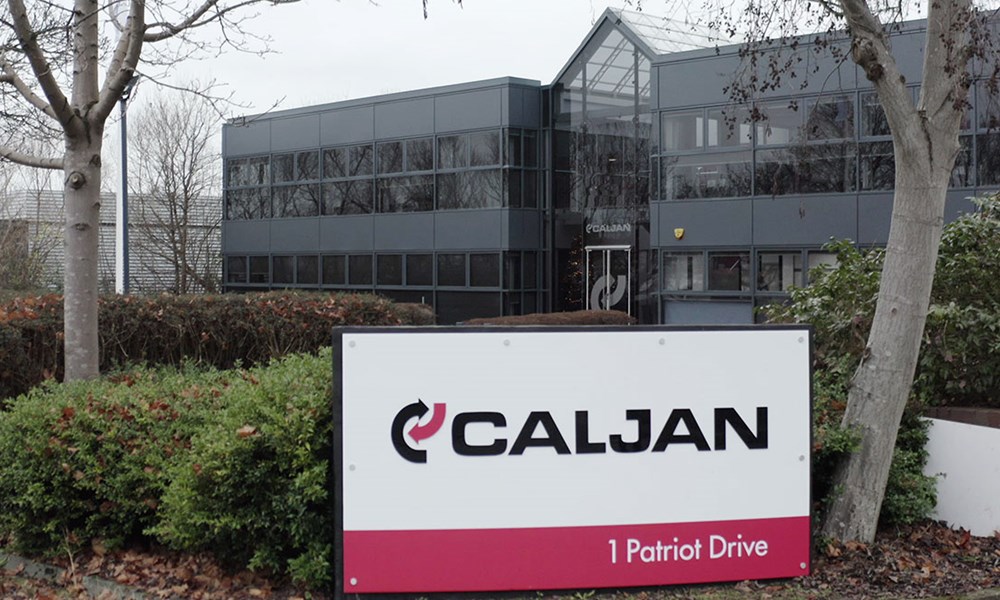 A good fit, with space for growth
Following years of continued growth in the UK, Caljan is doubling up on space. At the end of 2021, multiple outposts were combined with the national headoffice, moving to modern premises on the Rooksley roundabout in central Milton Keynes.
Managing Director Derek Wright is delighted with the new facility; "The office space is light and airy with good acoustics. Everyone will be able to work in the way that suits them best. There are areas that are quiet for those who need silence to concentrate, and open areas for groups where discussion gets a better result, for example conceptualizing ideas for a routing solution. One of our strengths is our ability to work together, drawing on the skills of specialists in different departments."
He goes on to add "Although the organisation has expanded considerably during recent years, a lack of space hasn't always been evident. The team has been onsite with customers, working from home and in general enormously flexible in their approach to getting the job done." 
Although Caljan is comfortable with physical constraints, often helping customers with creative solutions to handling higher parcel volumes, providing optimal working conditions is a corporate value.
Easy access for all employees has been an important factor in the location of the new facility. Remaining in Milton Keynes has the added benefit of being close to London, with just 2 hours drive to London's international airports.
That Caljan is located in Milton Keynes is highly appropriate. Characterised by a grid of wide roads, Milton Keynes was developed in the 1960s to facilitate logistics without congestion.