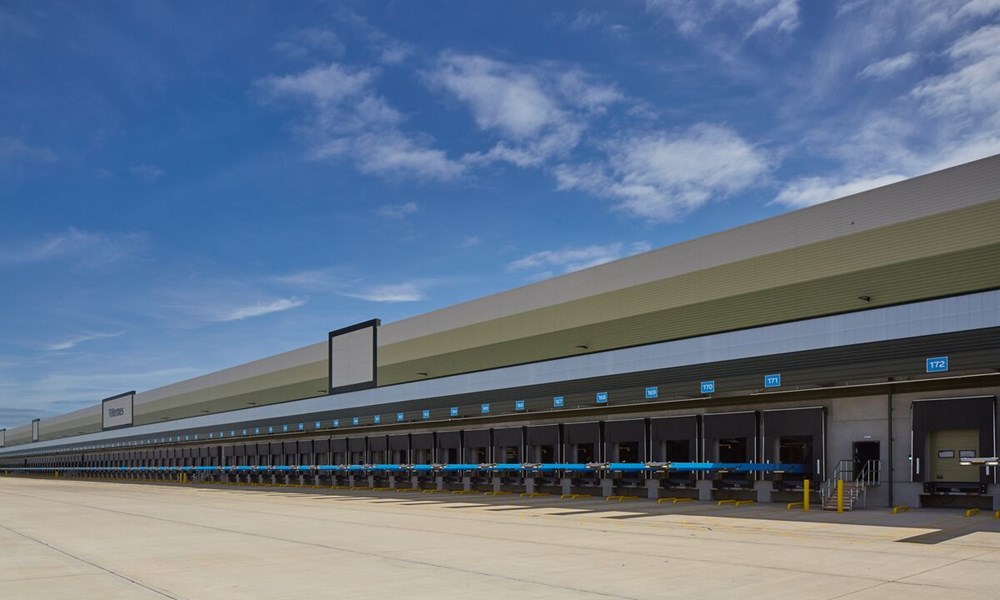 43% growth in sales is a new record
Caljan continues to grow, consolidating the coveted position of global leader within Telescopic Belt Conveyors. The 2017 annual report shows that sales have increased yet again, exceeding the record set in 2016 by 43%.
2018 looks promising too, as parcel carriers and retailers from all corners of the world regularly order their Telescopic Conveyors from Caljan Rite-Hite. Having multiple facilities, dedicated to conveyor production, means Caljan Rite-Hite can handle orders for large volumes, whilst honouring commitments relating to long-term frame agreements.
Production prospers in Liepaja, Latvia
Despite a comprehensive expansion programme, Caljan Rite-Hite is outgrowing the production facility established in Latvia in 2006. New premises, on the outskirts of Latvia's third largest city, allow for a substantial increase in capacity. Retaining experienced employees was a prime consideration, and a factor in the decision to remain in the neighbourhood. Once renovated, the new location will house engineering, production and administration.
One of Denmark's largest manufacturing companies
Featured in the 1,000 strong list of Denmark's largest companies (pub. by Berlinske Business), Caljan Rite-Hite continues to be a significant member of the Danish industrial community. Product development, engineering, production, sales & order management are coordinated from the corporate headquarter in Aarhus. The global organisation exceeds 400 employees.
A strong economy enables the company to invest. Recent product developments include a specialized conveyor that can rotate in all directions. Reaching every inch of a container, EXPRESS Snoot makes unloading loose-loaded cargo both easier and more cost-effective. To handle high volumes with ease, we use robot technology in our production facilities.
Join our LinkedIn community and get regular insights and news directly in your LinkedIn feed.