Do you like to work hard and do whatever it takes to achieve success and become one of the best? Then Caljan is the place for you! As Risk Assessment Expert you will be part of a company which is world leader of machines that improve the logistics process for parcel carriers, retailers, and manufacturers around the world when they handle loose-loaded cargo.
You will play a vital role in ensuring the safety and qualified documentation of our machines
You will work at Caljan's headquarter in Denmark, near Aarhus, and will be part of a global team. The team has great knowledge of the development of safe machines and safe machine controls. You will collaborate with development engineers, bidders, project managers and the quality department. Our team is looking forward to welcoming a colleague who can be the lead in the CE marking process of our loading and unloading equipment.
Your daily tasks mainly consist of production of risk assessments and CE marking documentation on existing solutions and new projects. At the same time there is a need to follow the machine throughout its cycle from development to delivery and service.
In collaboration with colleagues in the technical department, you will perform risk assessments on machines in accordance with MD and EN/ISO 12100: 2011 and ensure that legal requirements and relevant standards are complied with.
We are looking for a colleague who has experience with CE marking of machines.
We expect that you are able to:
Deliver risk assessment and CE marking documentation according to the Machinery Directive at a high level.
Discuss safety solutions for machines and risk assessments with customers and their experts. For example, also by participating in internal and external CE marking inspections.
Ensure that Caljan products meet increasing demands regarding documentation of machinery safety, both mechanical and electrical.
Be responsible for the delivery of all Safety related technical files of all Caljan telescopic conveyers and options - on-time and according to the demand of the customer
Lead, develop and support best practices within machinery safety for Project Management, from the design phase to delivery and after sales/service.
Analyse and decide if new developed options and machines meet the standards of the Machinery Directive – and participate in the design phase with the R&D engineers.
Keep up to date with European and American laws and standards.
Ensure that safety part is correct in instructions for use and service work instructions.
Train colleagues in safe machine design.
Construct and maintain technical dossier and participate in the qualification of manuals and user instruction regarding safety issues.
To have success in this position it requires that you have:
A degree as mechanical engineer or electrical engineer.
Experience managing the Machinery Directive and CE marking.
3-5 years technical documentation preparation regarding machine safety.
Experience with customer contact regarding issues of machine safety, both regarding technical documentation and disagreements on machine safety matters.
Knowledge of best practice in safety related technical documentation files.
Preferable experience from machine building industry or production company.
Knowledge of electrical and/ or mechanical parts of machines.
Preferable knowledge of DS/EN 60204-1 and DS/EN ISO 13849-1 as well as experience with validation according to DS/EN ISO 13849-2.
Fluent English – with ability to write technical documents in English that conform to prescribed style and formats (the position is a part of international team)
Ability to read technical 3D drawings.
Preferable knowledge in use of "Safe Expert" program for CE marking.
In return of your commitment, we offer:
Personal development and career opportunities
Exciting challenges in a company constantly developing
An international environment with partners and customers all over the world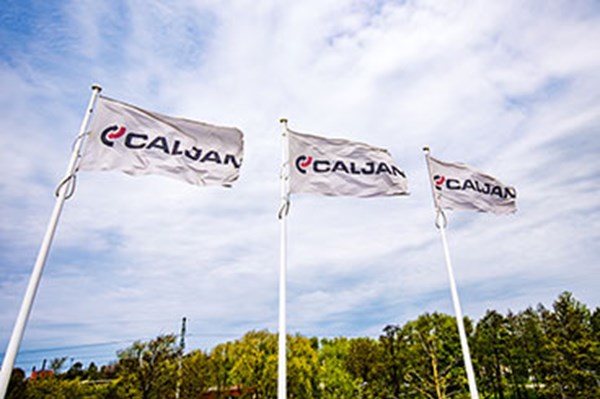 If interested, the next step is:
To apply for the position, please click "Apply" and send your CV together with an application. For more information about the job, please contact Karsten Beuchert, Director Engineering and R&D: +45 40 90 86 08.
Apply here