Reporting into the Marketing Manager for the Caljan Group, who is based in Denmark, you will be part of a small, multi-national team of marketing specialists. As owner of our CRM system, you will work hands-on to remove dupes, find connections and resolve inconsistencies. Your strong administrative background and organisational skills are key when you develop workflows, supported by automation.
Prime responsibilities:
The CRM Administrator is responsible for maintaining a healthy, efficient CRM System. After an intensive onboarding process, which includes comprehensive training in our systems, you will effectively support colleagues by monitoring customer lifecycle journeys at all touchpoints from enquiry to repurchase.
You will take ownership of our CRM and other ZOHO apps used to manage data for business intelligence purposes, including Analytics, Campaigns, Social and Surveys. You will also become superuser of our Bynder digital asset management system.
As guardian of our databases, you develop workflows that ensure data hygiene and GDPR compliance, auditing for accuracy and cleaning as required. You make sure all data sources are fully integrated.
Once you have a thorough understanding of the apps we use, you will support the Marketing Manager in introducing new taxonomies and categorisations. Subsequently moving historical data into the new structures.
Working with our Digital Marketing Specialist, you will segment data and implement appropriate social and e-mail marketing campaigns, automating where this gives value. Post campaign, your workflows will automatically share key learnings with relevant colleagues.
You will maintain and further develop dashboards and ad hoc reports that provide insight, so key stakeholders can take decisions. This will involve coding in SQL.
Your ability to surface relevant data, and organisational talent, makes you the ideal person to coordinate events, such as webinars and trade shows. This also makes you the natural 'go to' when a colleague needs to research market, customer and competitor intelligence.
Based at our state-of-the-art facility in Latvia, which was opened in 2020, you will be working with colleagues around the world, including marketing teammates located in Denmark.
Experience:
You see yourself as a data specialist, with a strong need to understand the value of the data you collect. You know that insight and quality reporting depends upon accurate and clean data, so you focus not only on collecting but on culling and consolidating data for analysis.
You understand the importance of delivering on expectations, so you have a systematic approach to your tasks and your time. Perhaps you have experience of project management software.
In your quest for data accuracy, you are comfortable training colleagues using the CRM, Analytics and other apps in your care. Having a data-driven mindset, you are curious about why something has happened, so you dig deep to find answers when an anomaly is discovered or a colleague requests support.
In the Marketing department alone there are three different nationalities, so English will be your working language. As you will be based in Latvia, it is important that you can communicate fluently in Latvian too.
We offer:
An opportunity to immerse yourself in data, taking time to validate before sharing your knowledge to the benefit of the business.
A role that allows you to work independently, with marketing, technical and commercial colleagues on hand whenever you need them.
An international environment, where you will interact with colleagues all over the world.
Exciting challenges in a company that is constantly developing.
A comprehensive onboarding program.
An attractive salary that matches your qualifications and experience.
Health insurance.
Paid Lunch.
Gym and swimming pool membership.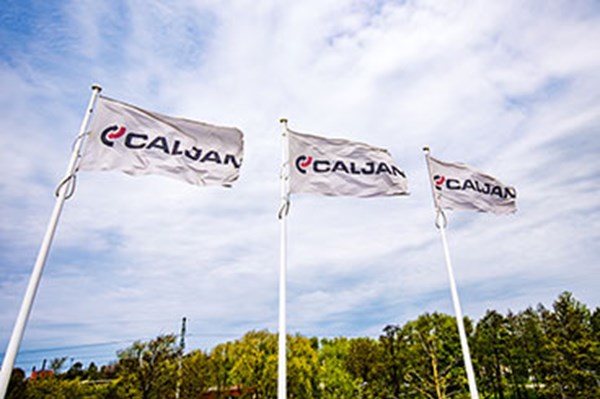 Do you see a match?
If you have a passion for data hygiene and compliance and can see yourself as part of a global organisation, send your application to hr.lv@caljan.com.
If you have any questions regarding the position, you are welcome to contact Karen Duffy, Marketing Manager, on tel. +45 60 84 40 10.
Apply Now