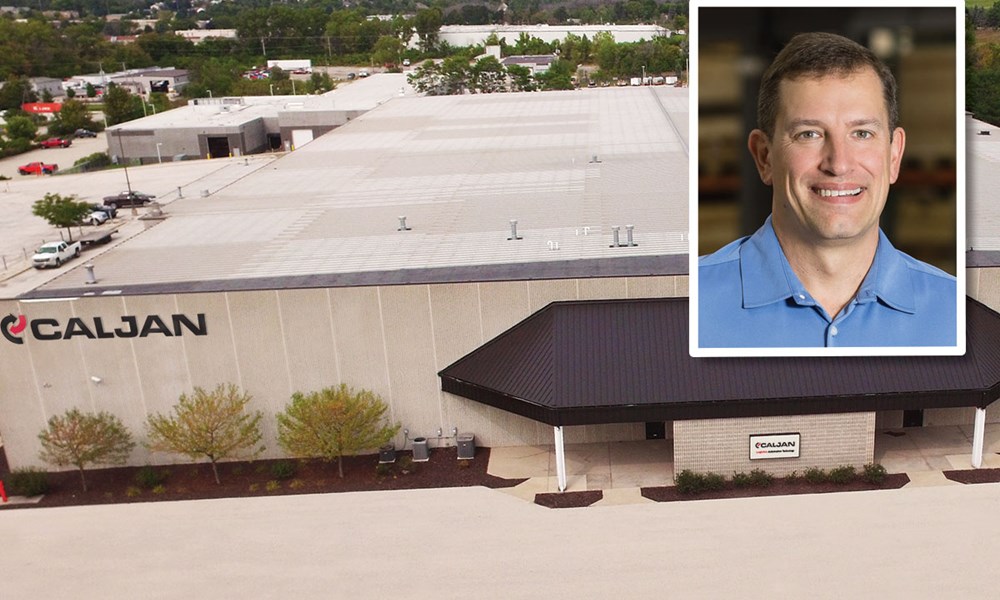 Grekowicz set to grow Caljan Inc
In his new role as Managing Director of Caljan Inc. Paul Grekowicz is keen to establish Caljan as the leader within the field of loading/unloading loose cargo in North America. Indeed it was the technical prowess of Caljan Telescopic Conveyors and the growth trajectory of the business that attracted Grekowicz to the position.
"As an engineer, I truly appreciate the attention to detail and the relentless focus on safety. From a business perspective, it's exciting to belong to a company that touches a fundamental part of everyone's life. We all get parcels."
During his early career at General Electric, Grekowicz trained in Lean and Six Sigma, becoming a staunch advocate of continuous improvement techniques. He believes that being able to think on your feet is an admirable trait, but prefers being well prepared with solid control of processes. Grekowicz has more than 25 years' experience driving growth and improving productivity at international, industrial companies. Most recently as Product Line Director for Enerpac and Vice President and General Manager of MTI.
Grekowicz acknowledges the commitment and strong work ethic he has experienced during his comprehensive onboarding process at Caljan. He firmly believes that moving the company into its next phase is a team effort.  
"None of us work in a vacuum. Business is a team sport. We can only win when everyone is in the right position on the field working together."
A series of recent wins, with some of America's biggest parcel carriers and retailers, puts Caljan in a strong position for continued growth.
Since Caljan was founded in 1963, the company has become a global corporation with more than 600 employees. Production was established in Menomonee Falls, Wisconsin in 2020.